From Johannesburg to Cape Town, meet the designers who are members of the Always Welcome store.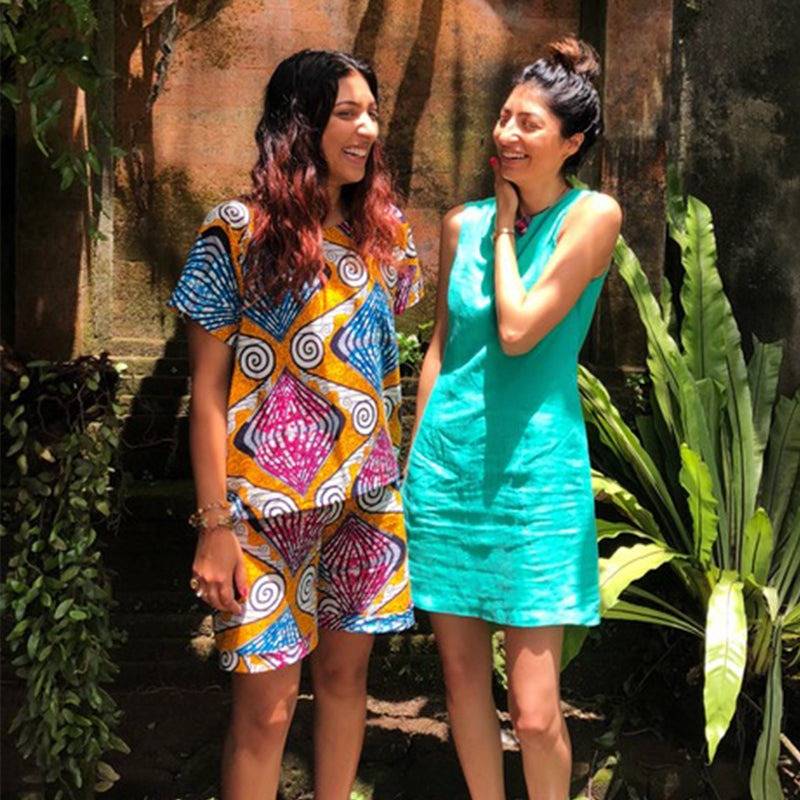 Ananta is a multi-disciplinary design studio founded by sisters Viveka and Rucita Vassen. The studio's driving mission is to uplift through creativity, and economically empower the craft communities they work with. Re-imagining traditional techniques, they design collectable pieces that, 'play with the FUN in fun-ctional,' creating pieces filled with colour, pattern, joy, celebration and community.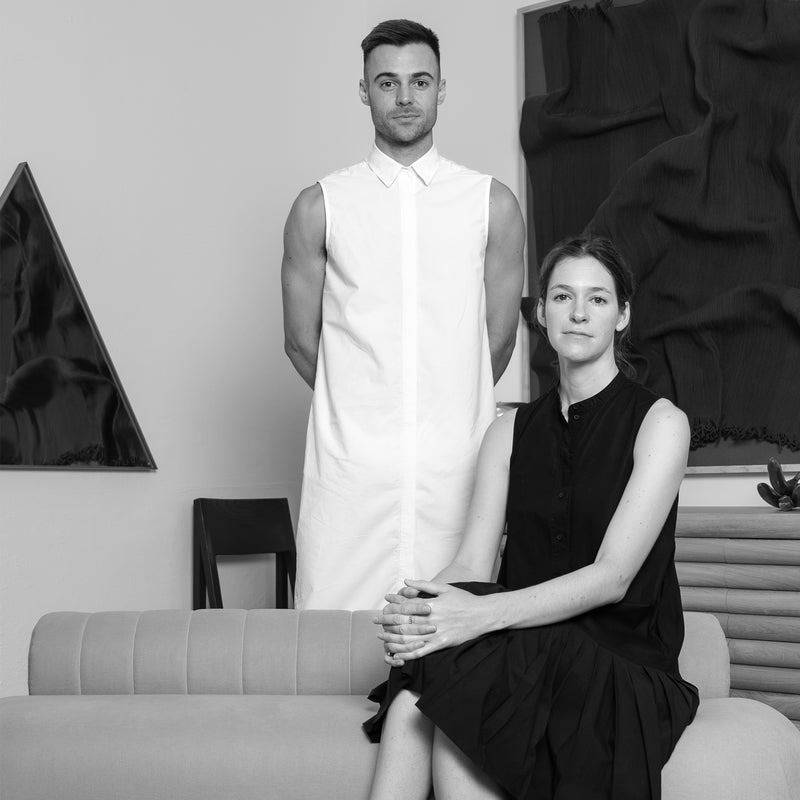 Art Gazette is a carefully curated platform that supports artists while encouraging a wider audience for contemporary art. Artist, printmaker and curator Morné Visagie is the co-founder of Art Gazette South Africa and works closely with writer, artist and curator Chloë Reid in Johannesburg. Visagie and Reid have collaborated on multiple projects since their first meeting in 2008 and share a commitment to broadening the scope for contemporary art in South Africa through curatorial practice.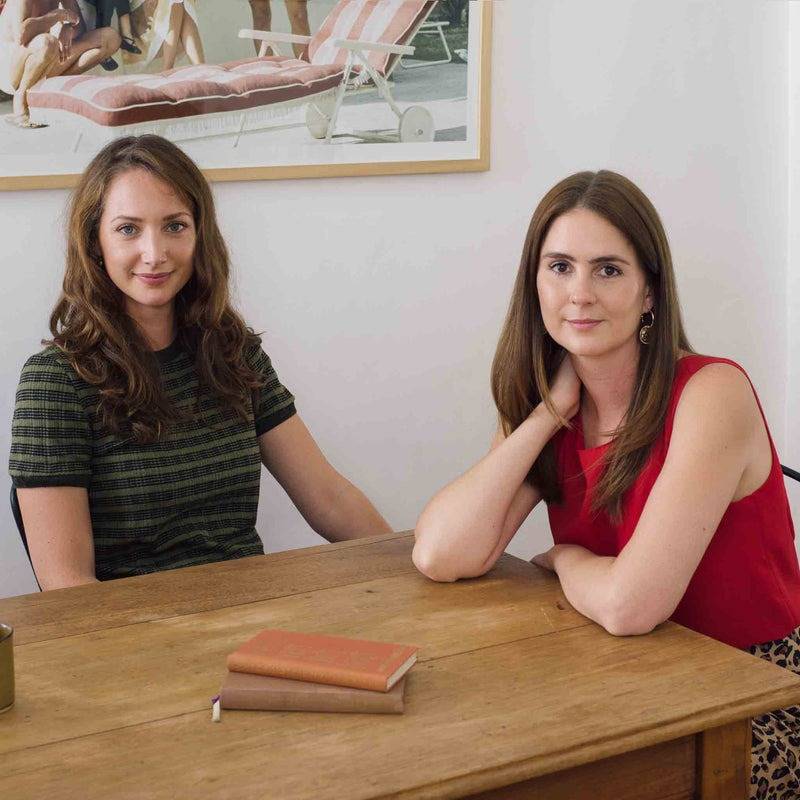 Based in Cape Town, South Africa, Bofred was established in 2015 by Christa Botha and Carla Erasmus. The Bofred team's design philosophy is reflected in the linear shapes, colours and rich textures of natural hand-crafted materials they use to design – and locally produce – bespoke collections of furniture, lighting, and art.
Driven by a deep passion to articulate a unique story and formidable point of view, Cape Town-based Curación Collection, founded by Dylan Thomaz and Adrian Beukes, have created a collection of furniture, lighting and textiles that aims to make good design accessible to everyone and enhance the way people live.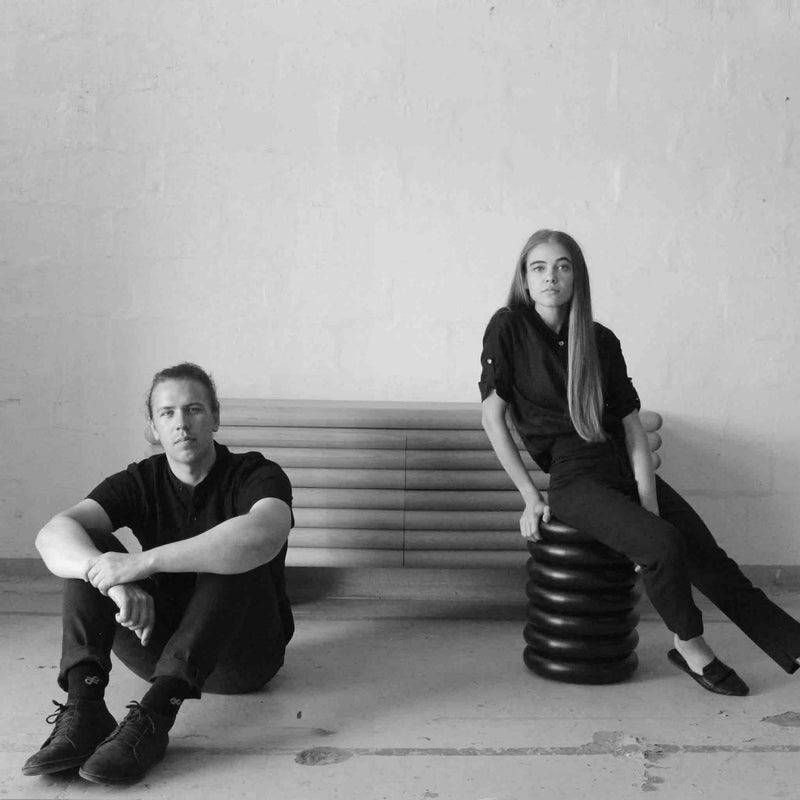 Established in 2020 in Gqeberha by designer-makers Martin Tallie and Zani Alberts, the duo combined their set of architectural skills and applied them to a line of furniture design. Deft. advocates longevity through simplicity & quality craftsmanship where every piece is designed and carefully crafted by a small team of passionate makers — furniture intended to spark joy in our everyday surroundings.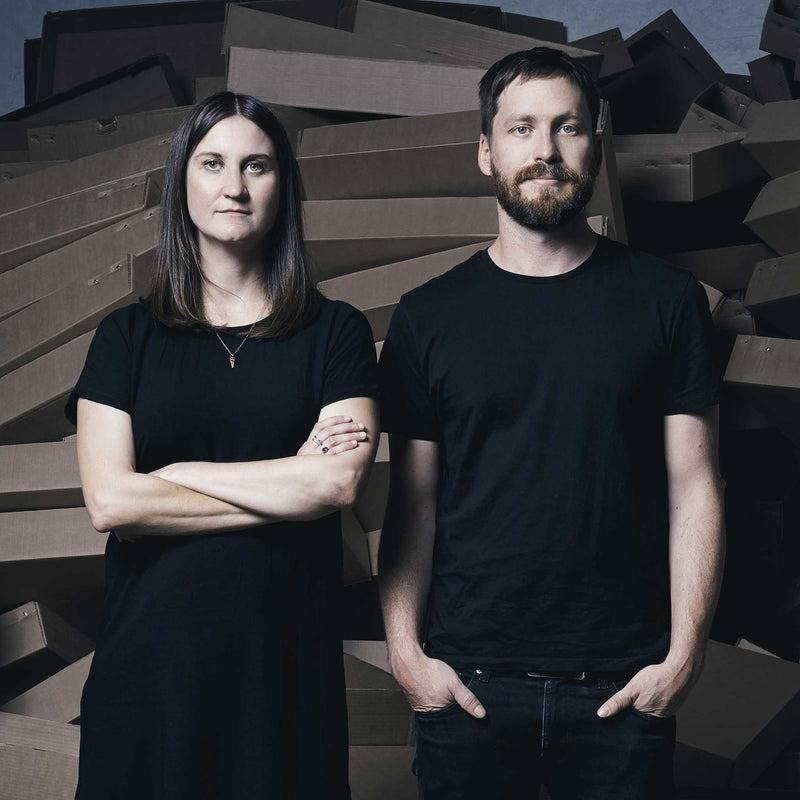 Established in 2007 by industrial designer Adriaan Hugo and graphic designer Katy Taplin, the proudly 'Made in Johannesburg' Dokter and Misses studio is an award-winning multi-disciplinary product design company whose highly collectible pieces have become icons of the local contemporary design language and exhibited globally.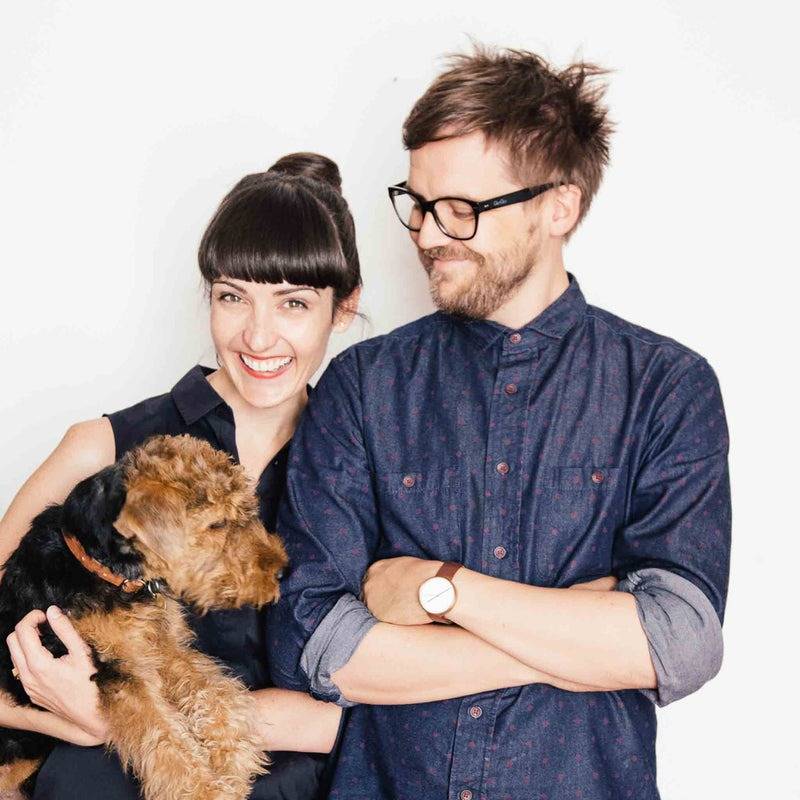 Douglas & Company is a Cape Town based multidisciplinary design studio with projects ranging from architecture and interior design to bespoke furniture and collectible design. The studio's design focus is to bring excitement back to daily experiences and find delight in the ordinary, made by hand in Cape Town.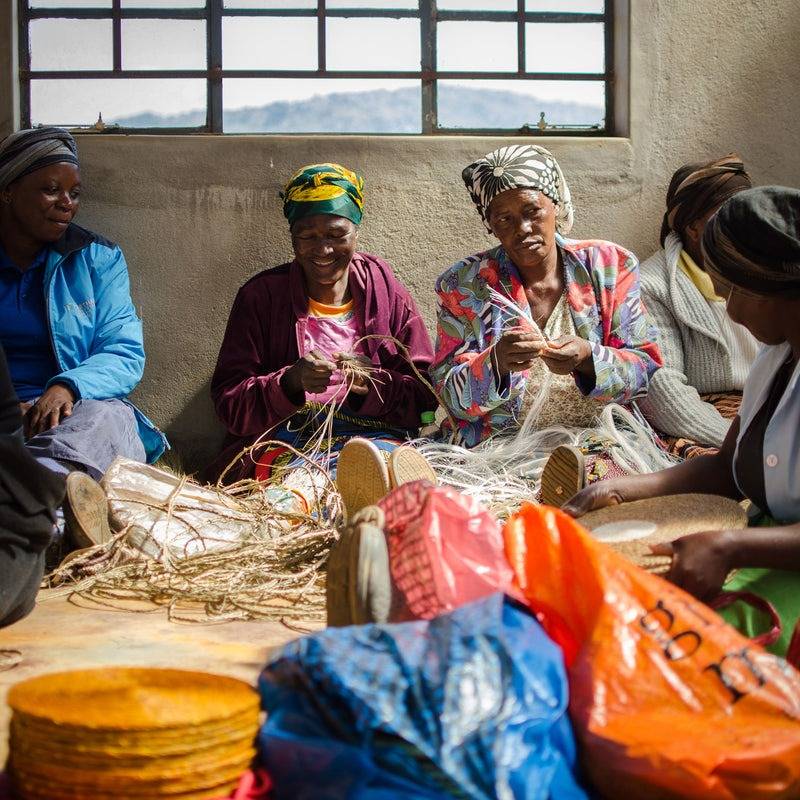 Gone Rural was founded by Jenny Thorne in 1992 to create economic empowerment for rural women in Eswatini through basket weaving. Offering home based-work to over 700 rural artisans, they have been celebrated internationally since inception for their unique tableware and woven decor products.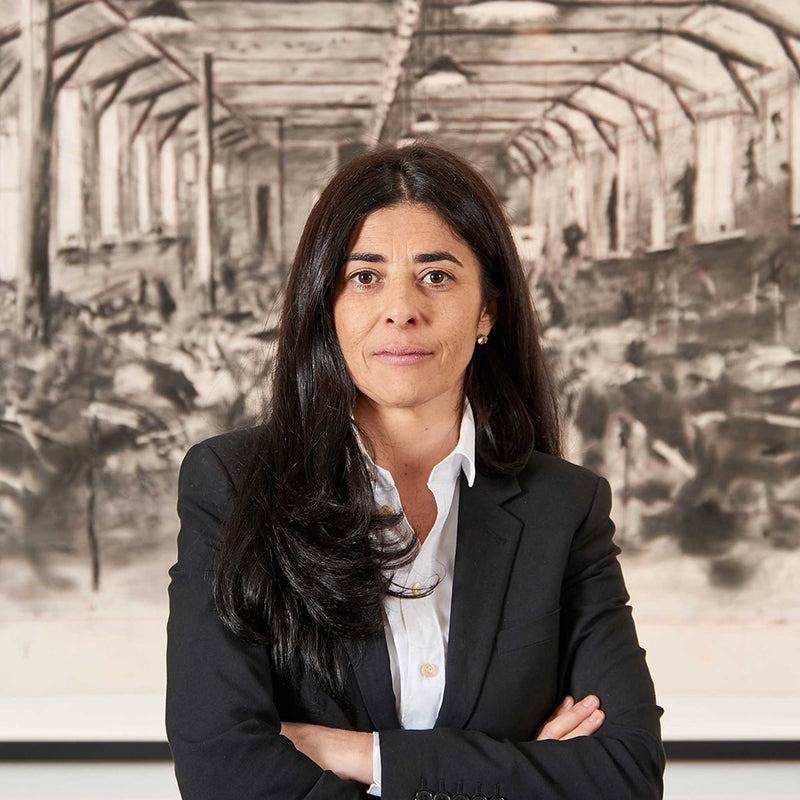 Goodman Gallery is an international contemporary art gallery that has held the reputation of a pre-eminent art gallery on the African continent since 1966. With locations in Johannesburg, Cape Town and London, the gallery represents artists whose work confronts entrenched power structures and inspires social change.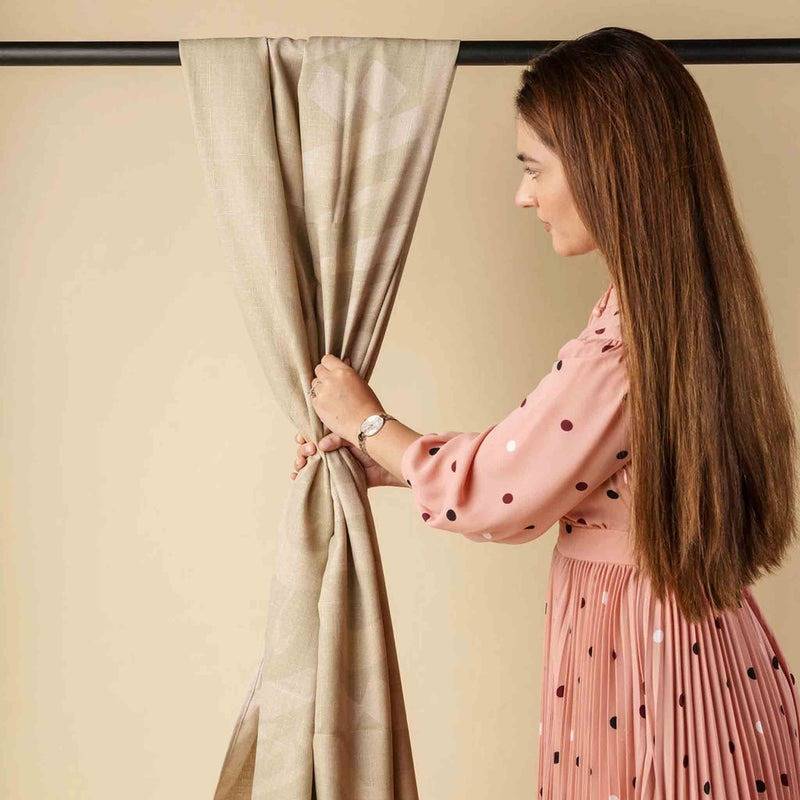 Kwazulu-Natal based studio House of Harhaz was born of founder Zahra Moosa's passion for interiors, as well as a desire to create unique pieces from designing clothing to creating lifestyle collections, like their range of hand-blown glass specially crafted by Egyptian artisans in Cairo.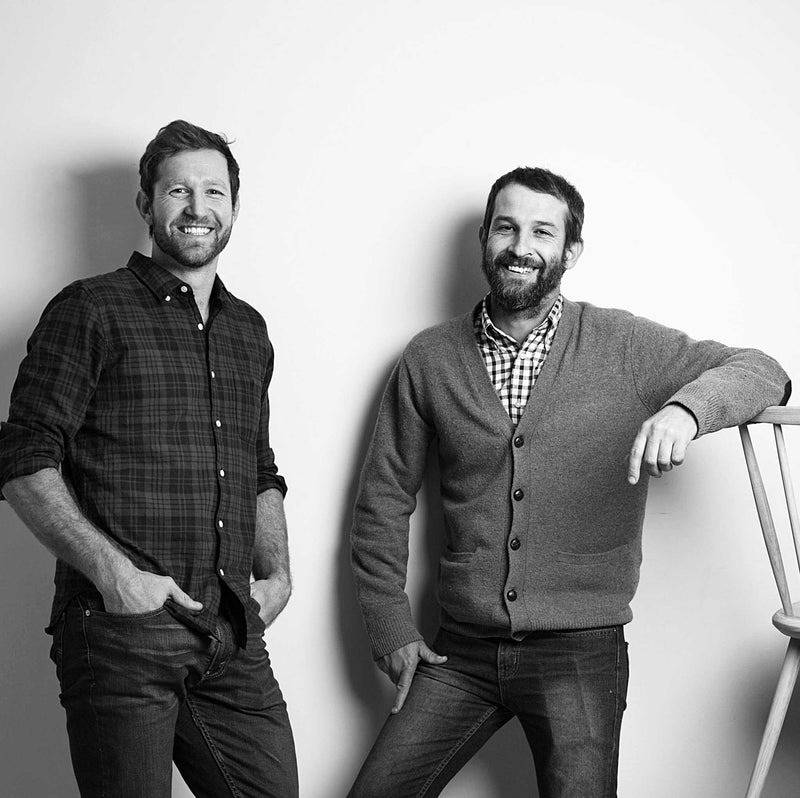 Founded by designer-makers Phillip Hollander and Stephen Wilson, the multi-award-winning Johannesburg-based Houtlander studio embrace traditional forms but find inspiration in technology to create their furniture that is now found in many of the world's most beautiful homes, hospitality environments and special collections.
Established by artists Brett Rubin and Io Makandal in 2020, Inland is a design collective specializing in the fabrication and sourcing of art glass, unique mirrors, earthenware and ceramics, based in Johannesburg, South Africa.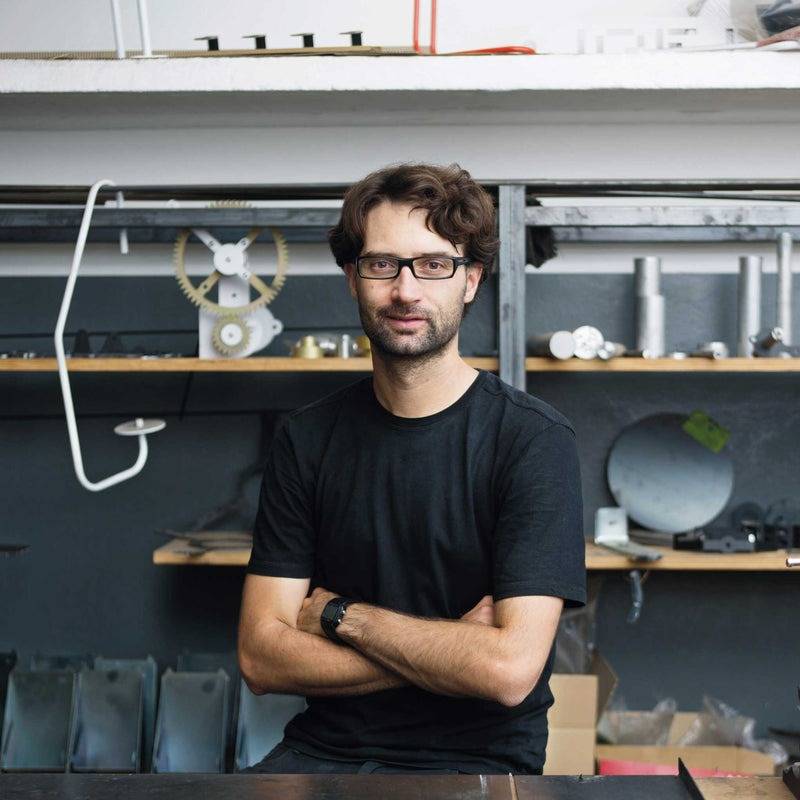 Joe Paine is a product and furniture design label aimed at creating products that are inventive, but simple and sophisticated. Launched in Johannesburg in 2008, Joe Paine's products range from planters, furniture, lighting, levitating candles and more that are conceived by innovation and evolve into unique and original objects.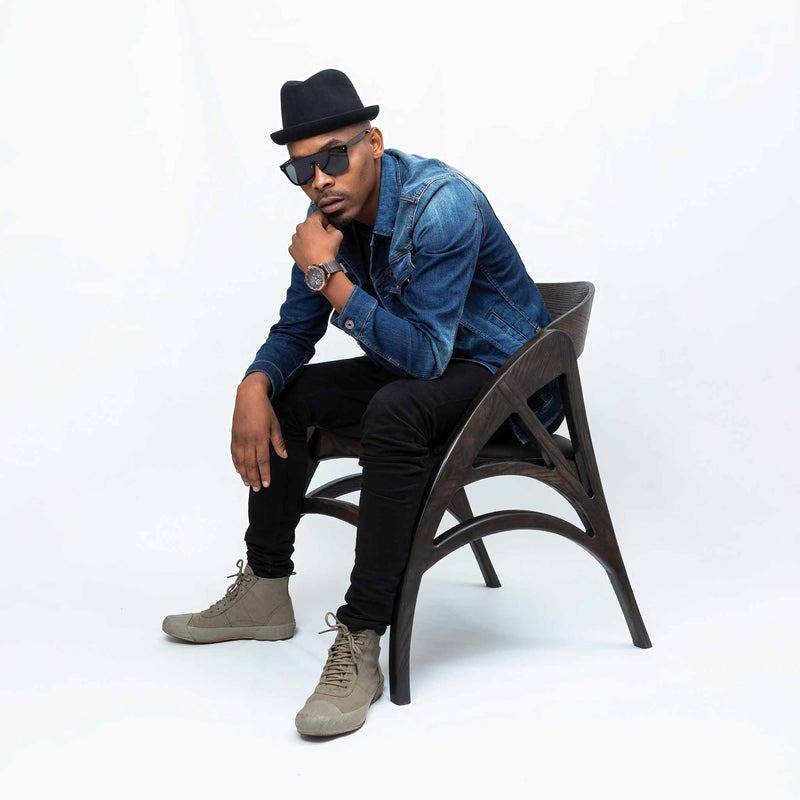 Khwebula Arts take great pride in producing fine solid wood furniture that combines the best of Scandinavian and African design. Founded by designer Sipho Khwebula Twala in 2014, the studio specialises in manufacturing artistic functional furniture pieces that celebrate their passion for carpentry and computer-aided design.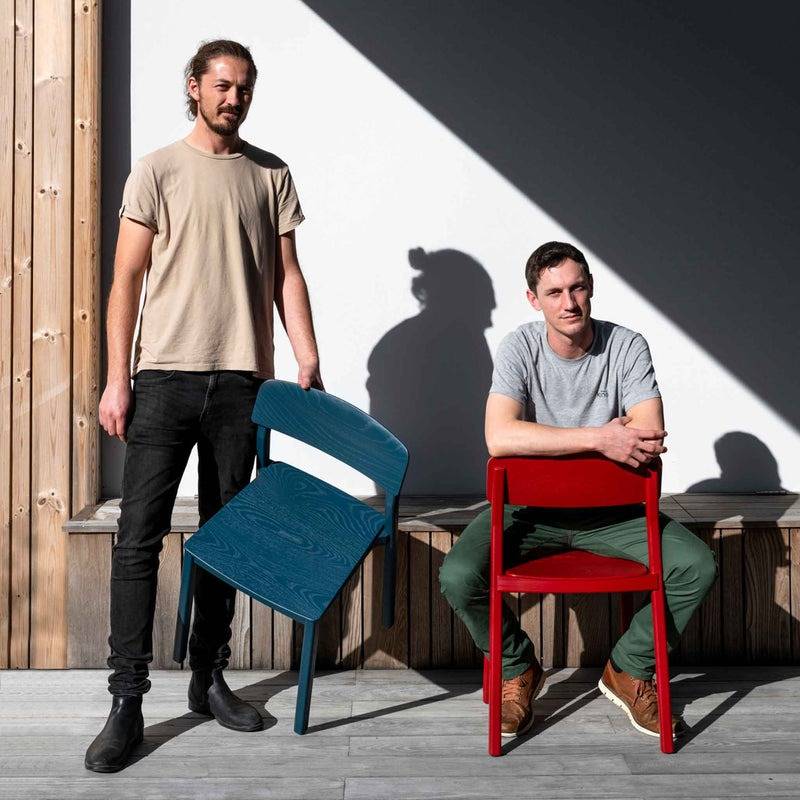 Kino is an award winning furniture studio by designers Nico Hendriksz and Anton Louw specialising in freestanding, solid-wood furniture items of the highest quality. All pieces are designed and manufactured in-house by a small team of skilled and passionate craftsmen.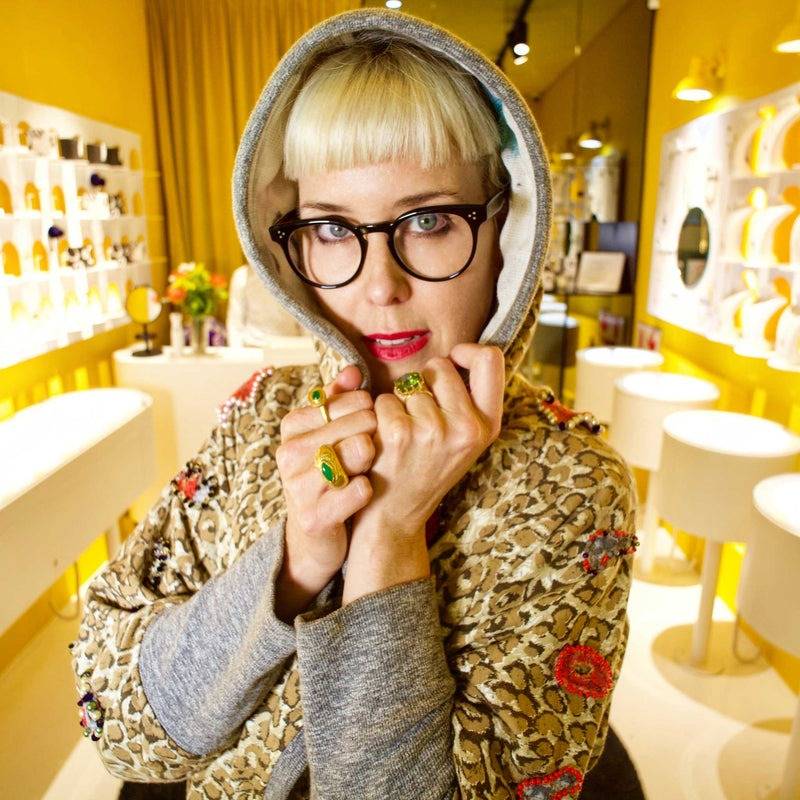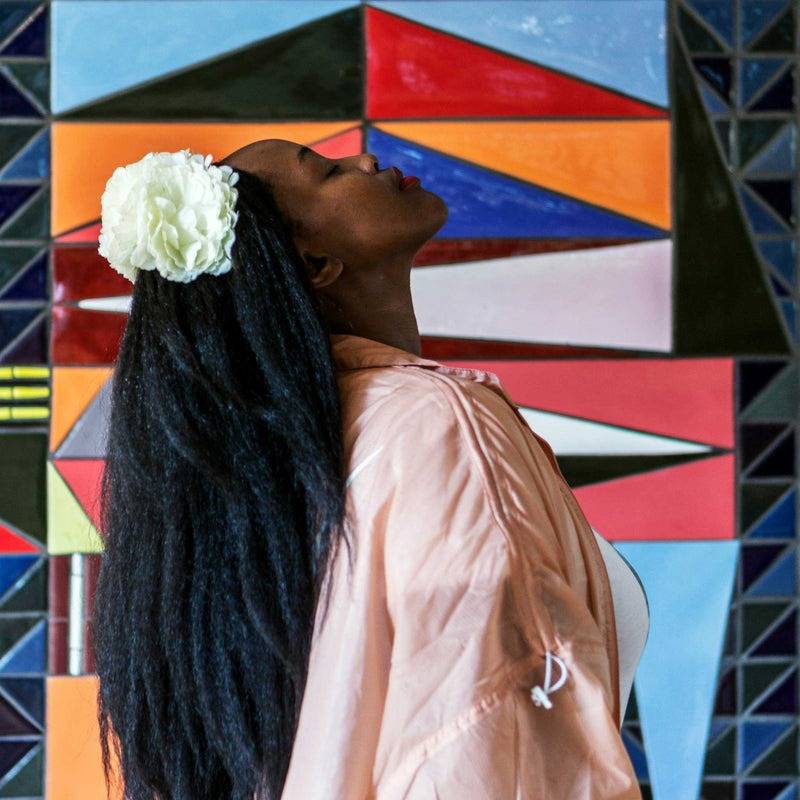 Mash.T Studio creates award-winning furniture, lighting and accessories that celebrate African craft. Founded by Pietermartizburg-born designer Thabisa Mjo in 2017, the studio brings together technology and traditional crafts to tell uniquely South African stories using the medium of design.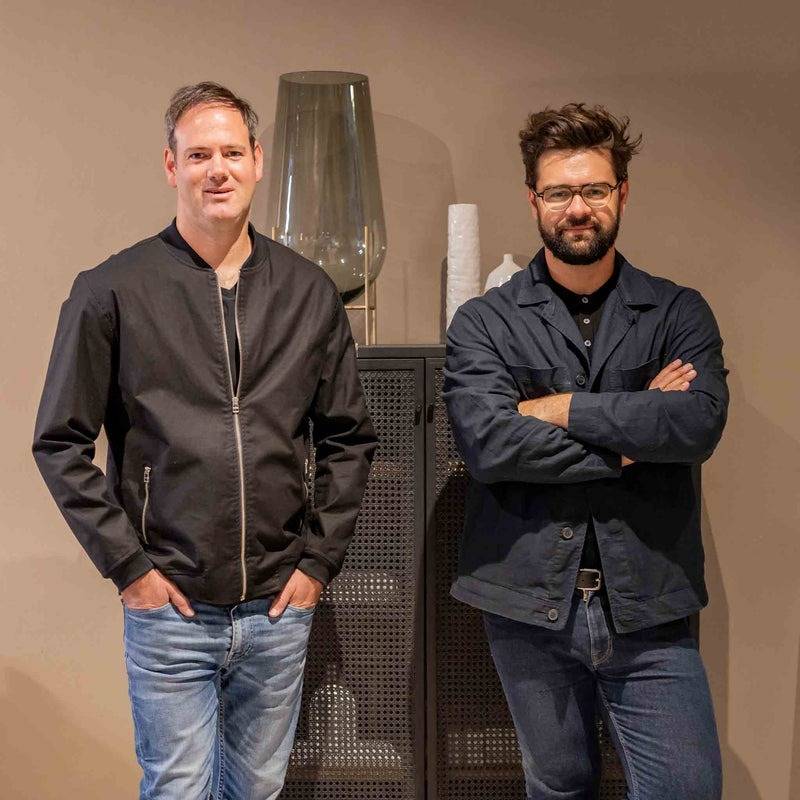 Soft, warm and contemporary, Meuble Furniture aims to design and manufacture timeless furniture pieces that remain relevant, and last for generations. By celebrating shapes that are simple and pure in form, Meuble expresses the material and joint details of their pieces wherever possible, creating a newness, but also a sense of nostalgia, that links memory and place.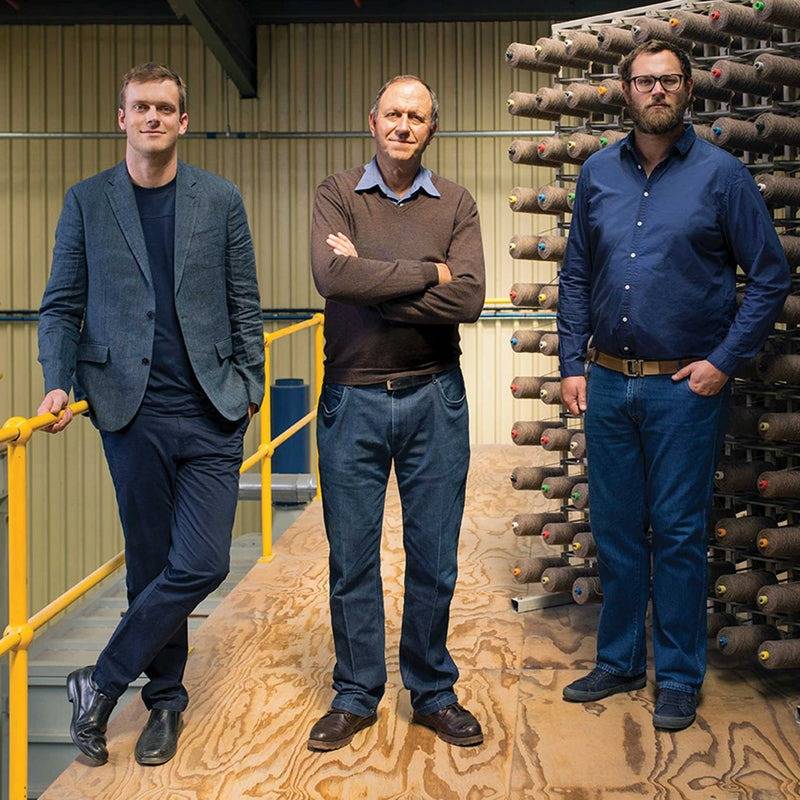 When renowned carpet-maker Pieter Nouwens launched MONN in the Freestate in 2012 he heralded a new era of carpet manufacturing. The MONN brand - an acronym for the names of Pieter's sons: Marcus, Oscar and Nicholas Nouwens – encapsulates the skills, experience and reputation of five generations of carpet-making craftsmanship.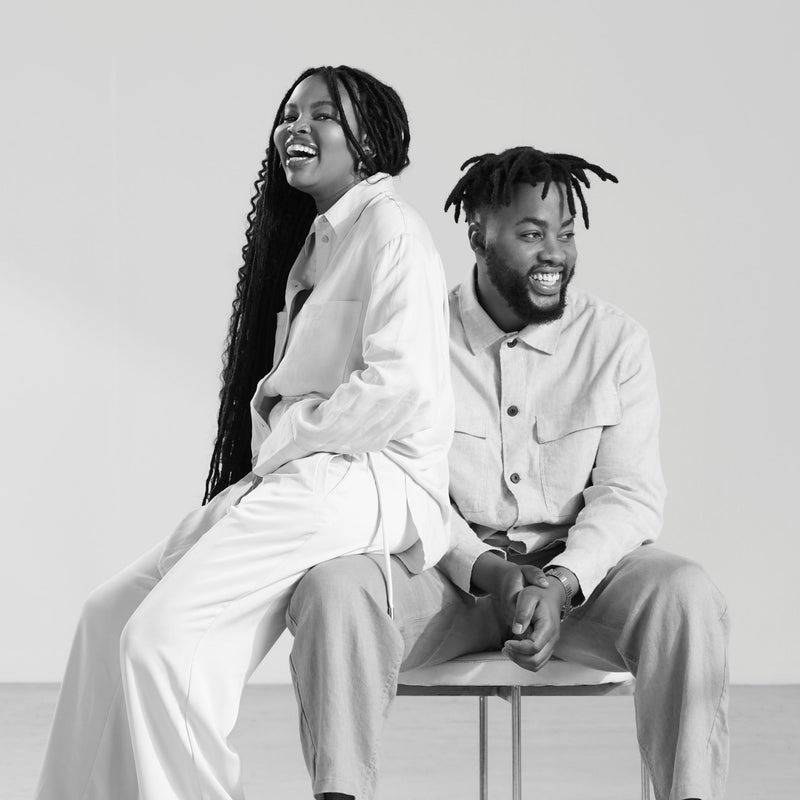 Neimil is a Johannesburg-based design and lifestyle brand that was founded by Keneilwe Mothoa & Lubabalo Mxalisa in 2018. Focusing on interior design, fashion and art, Neimil tells authentic African stories through their shared love for design and photography, merging the two worlds to create uniquely designed, handcrafted products that are perfect for the modern space or closet.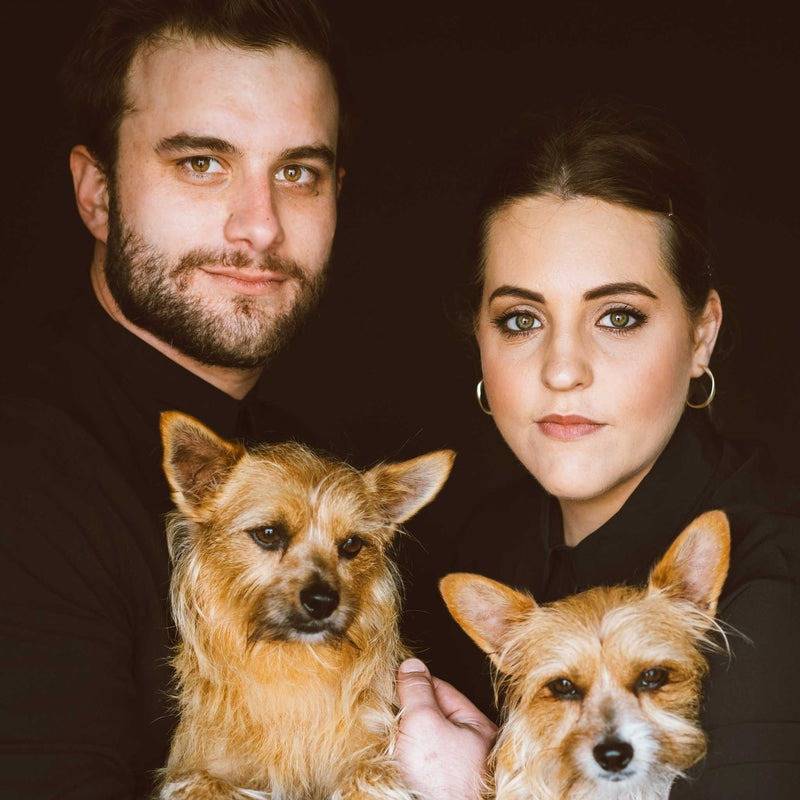 The lovechild of a biochemist and a creative, Okra's Erik Rust and Michelle du Preez set out in Cape Town in 2020 to found one of South Africa's first luxury candle studios. Together they combine craft and technology seeing each candle hand-poured in models built using the latest 3D design and printing techniques.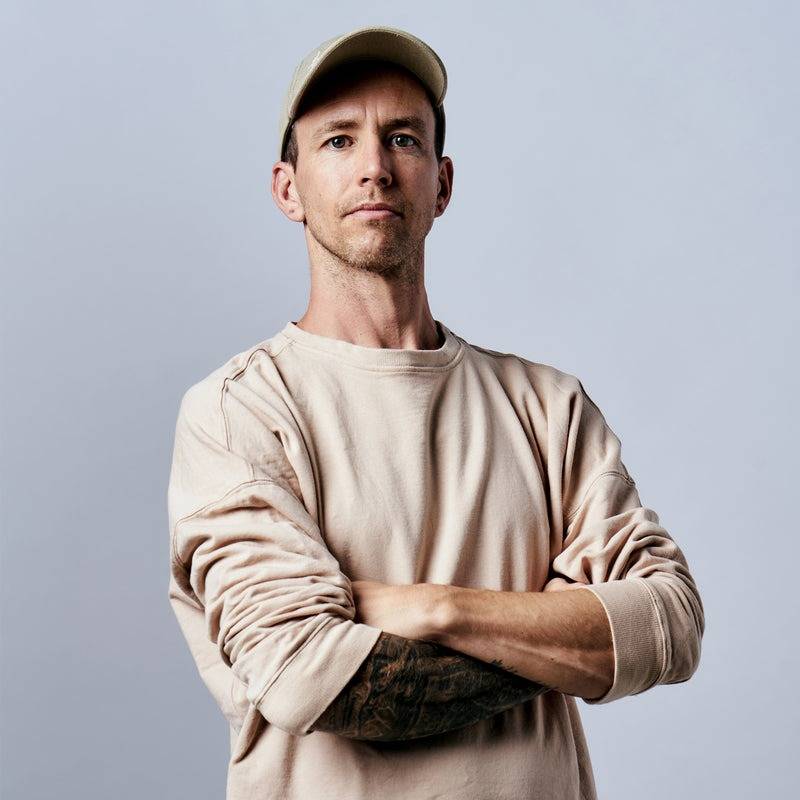 Oliver Whyte is an award winning design studio that places materials, techniques and processes at the heart of its practice. Founded by Ross Robertson in 2019 and based in Cape Town, the studio explores the reimagination of what furniture could be and tries to inject imagination, fun and joy into every piece.
Pichulik is an ethical jewellery and accessories atelier based in Cape Town, South Africa. The brand was founded by Katherine-Mary Pichulik in 2013, and has grown into a 'strong women and one man team'.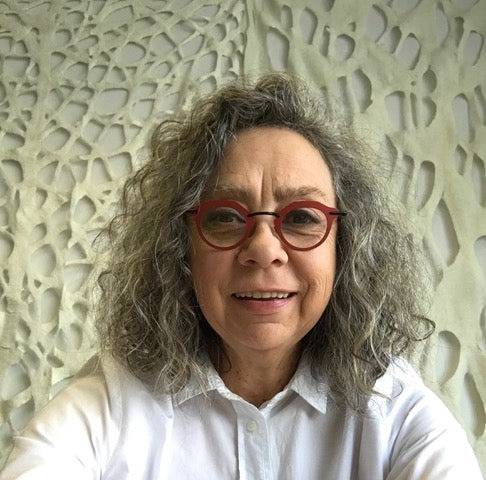 Ronel Jordaan began working as a textile designer in 1977, leading her to begin experimenting with transforming pure merino wool into nature-inspired furniture and decor pieces. In 2003, Ronel began a small business producing these original designs, channelling her belief in social responsibility and upliftment into a business that has become internationally celebrated today.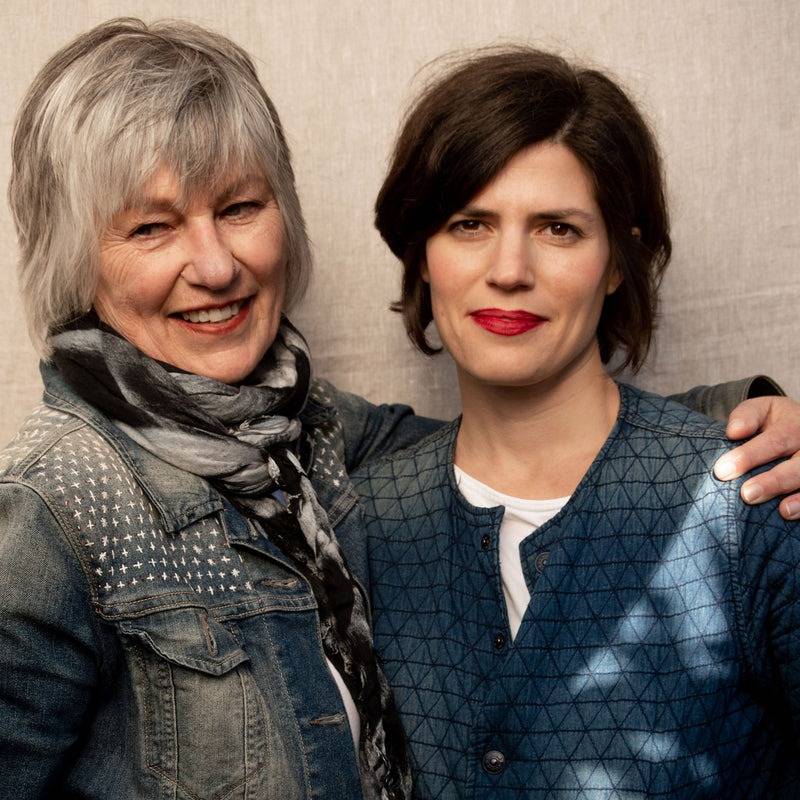 Sett & Beat is a mother and daughter brand that, like many creative endeavours, grew out of a hobby and passion. Having grown up on a sheep farm in Victoria West, South Africa, Sandi took an interest in fibres and textiles in her twenties. In 2020, her daughter Camila decided to join Sandi to form Sett & Beat, a conscious textile studio. Their offering centres around bespoke textiles that includes curtaining and sheers using locally sourced mohair and botanically dyed fibres.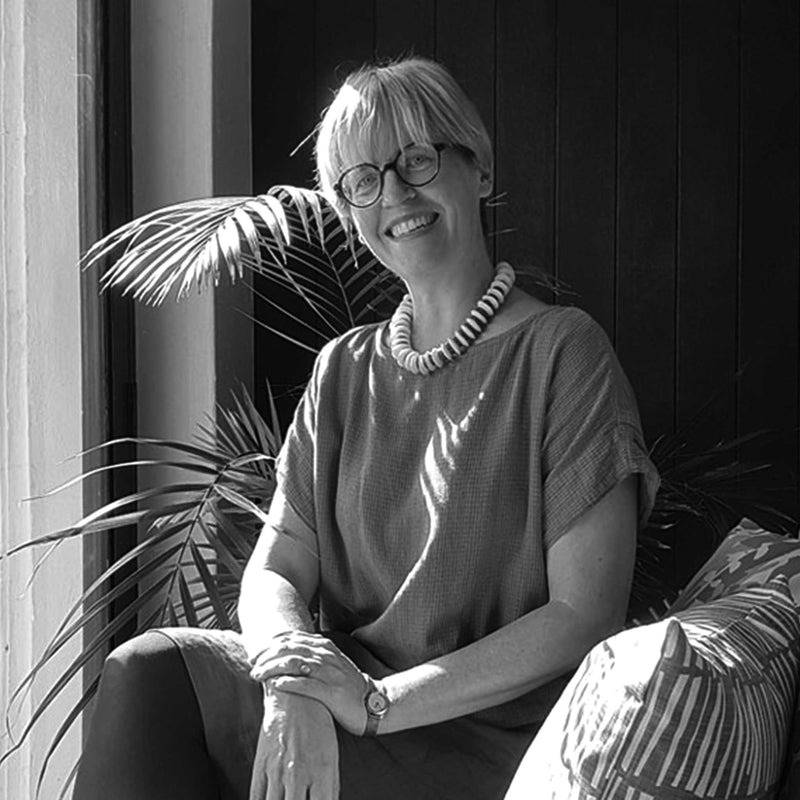 In 2007 Skinny laMinx founder Heather Moore started screenprinting her patterns onto fabric, just for fun. Next thing, her hobby had become a business and now the fabrics she'd designed can be found in stores & homes around the globe. The brand, '…prioritises excellence, creativity and fun while treating people and the planet right.'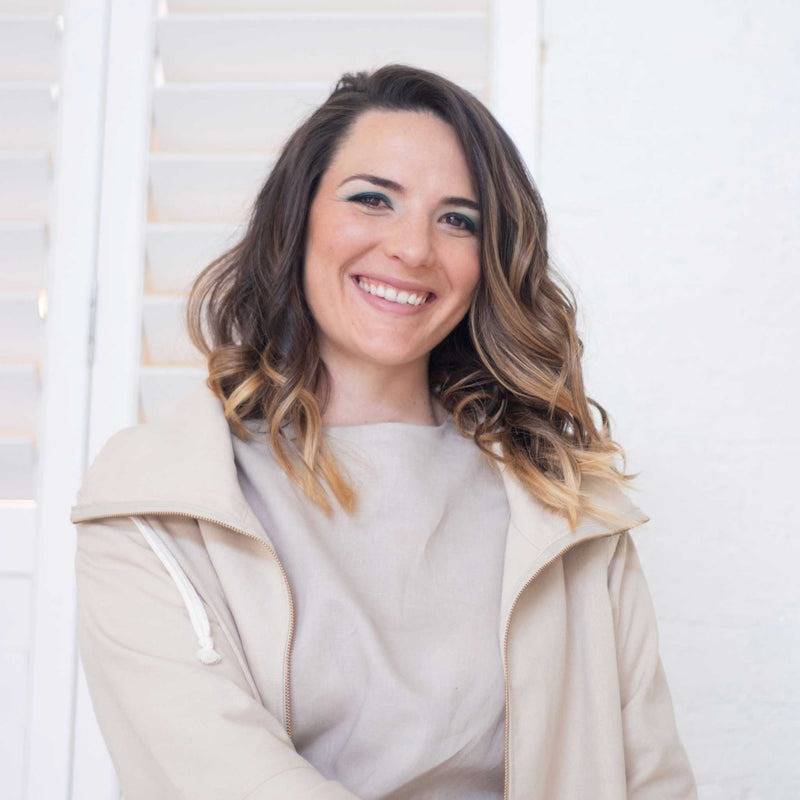 Working with artists and designers who communicate strong positive messages via their work in a collaborative textile design studio based in Johannesburg, Something Good Studio was founded in 2018 by entrepreneur Zydia Botes to use art and design to encourage well-being, happiness and purpose.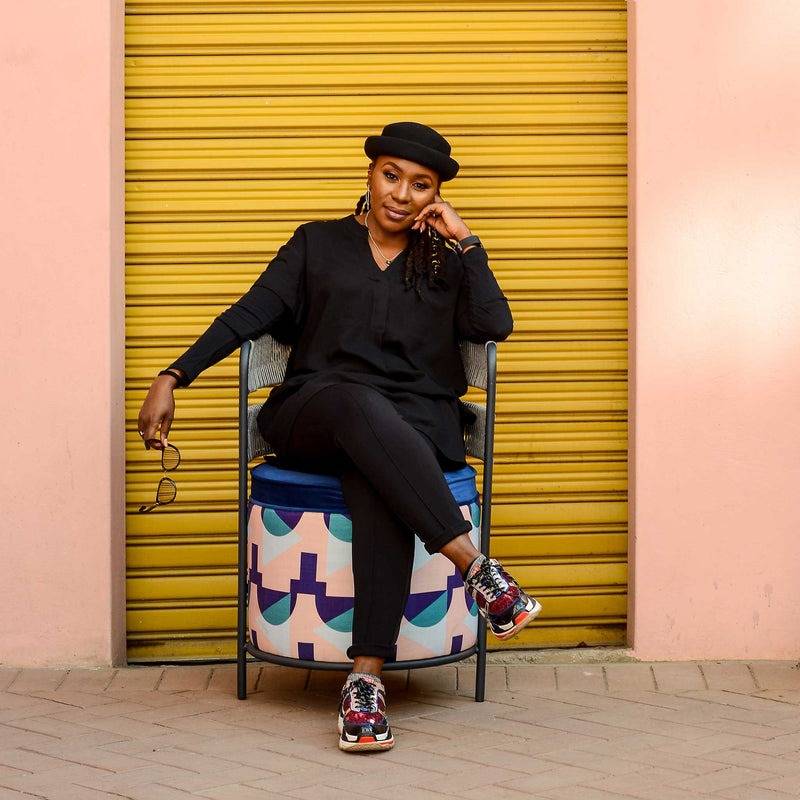 The Urbanative is a multi-award winning contemporary African furniture and product design company based in South Africa. All of the products are designed and manufactured in South Africa by Mpho Vackier — an engineer turned furniture designer — with the aim of telling contemporary African stories through furniture and product design.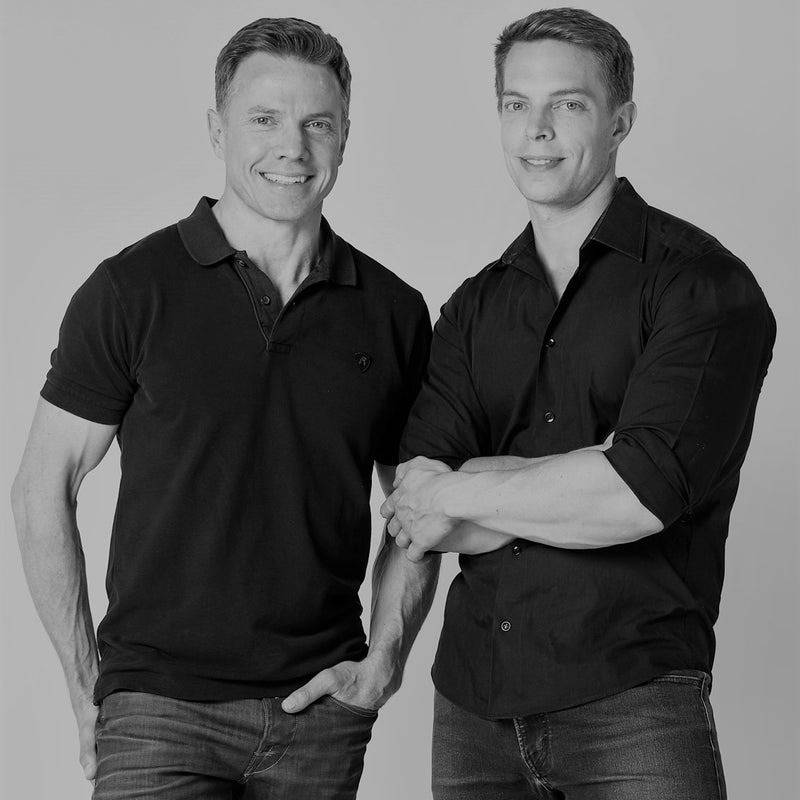 In 2013 Cape Town-based chartered accountant Martin Vorster and electro-mechanical engineer Colin Braye turned their passion for ceramics into a business that has since grown into one of the country's leading ceramics studios. From planters to plates, their handmade ceramics set out to outlast fleeting trends.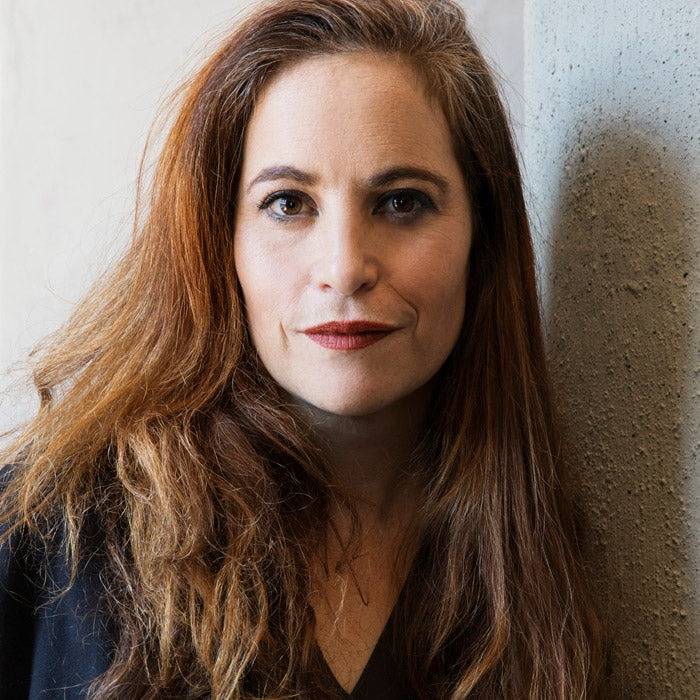 Founded by Gina Waldman — a large scale installation artist living in Johannesburg — Waldman Studios collaborates with interior decorators to create artworks that have a feeling of authenticity and that create experiential connections between people, spaces and places.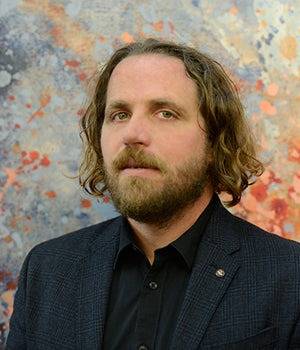 Robin Sprong Wallpaper is the realisation of Robin's drive to create one of the world's leading surface design studios, with bespoke and custom-made pieces of the highest quality for local and international clientele. RSW was launched in 2006, and within the first year garnered industry attention. "What sets the work apart, then and now, is a focus on creative collaboration and artistic nurturance."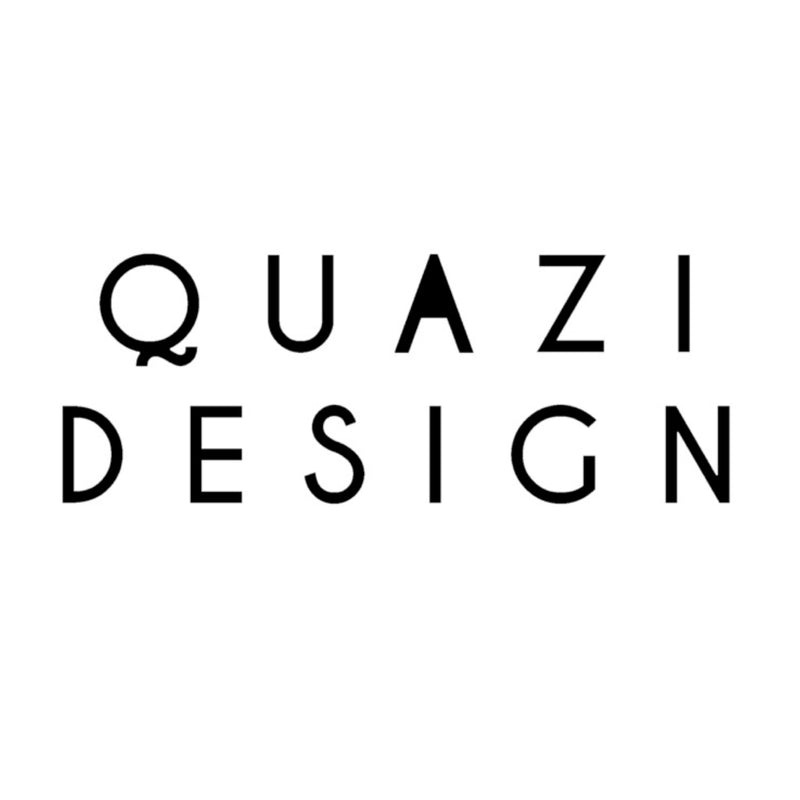 Quazi Design creates sustainable design for social impact. We are based in Eswatini, Southern Africa and use 100% waste paper to make our products, providing a living wage to our community of local women artisans. We are a founding member of SWIFT Eswatini Fair Trade Network and adhere to all the fair trade principles.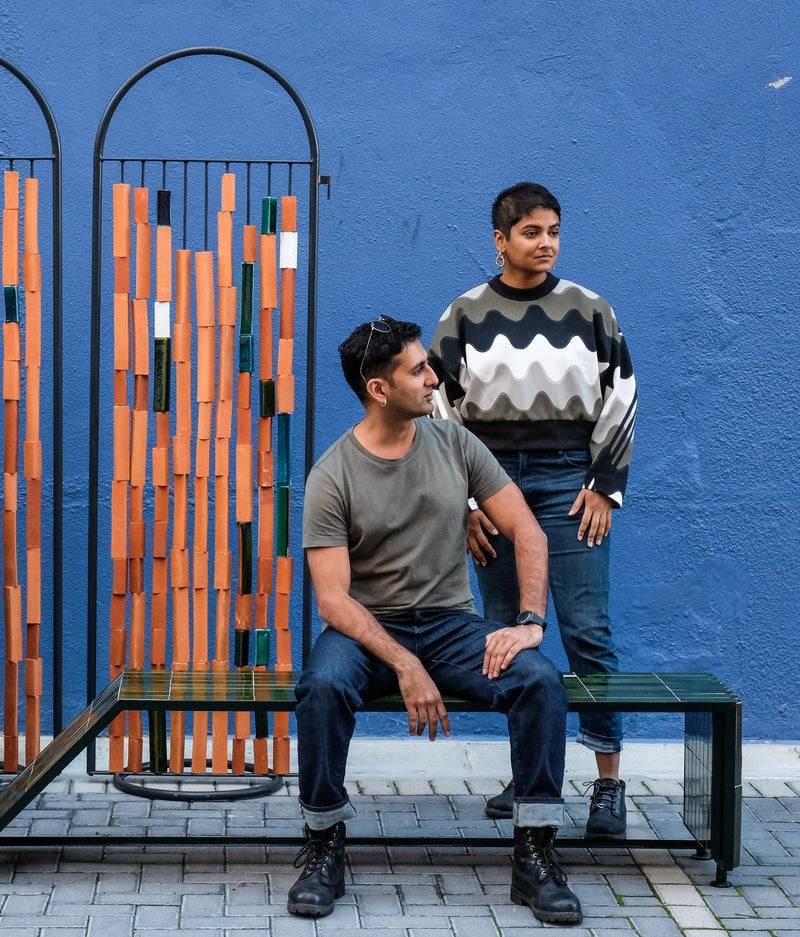 Kalki Ceramics began in 2019, founded by architects and multi-disciplinary creatives Nindya and Nikhil Tricam, utilizing Nindya's expertise as a ceramic artist and surface designer, and Nikhil's experience in high-end residential and hospitality design, to bring beautiful, locally-made South African tiles to the market. The studio is proudly South African, with all of our operations based in Durban, KwaZulu Natal, and the vast majority of our materials sourced locally.